Egress Window Installation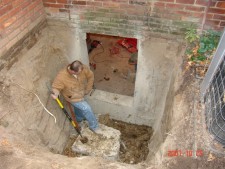 Finishing basements requires extensive knowledge of basement waterproofing and moisture control techniques, but that's not all. To have a safe, code-compliant finished basement, you also need to have an emergency exit window. If your home doesn't already have a window large enough to meet building-code regulations, you'll need egress window installation to remodel your basement properly. But the good news is, at Pro Basement Finishers, our team has the expertise to bring you everything you need for a beautifully finished basement, including egress window installs. Our well-rounded knowledge can help make your basement remodel faster, easier, and more cost-effective, so call now to learn more about installing egress windows in your home.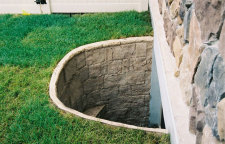 Egress window installation essentially creates an emergency exit window in your basement. These windows are generally larger than a standard window and must conform to specific size and placement requirements to ensure individuals of practically any size can escape out the opening. Typically installed along with a window well, an egress window provides direct access to the outside so building occupants can escape in the event of a fire or other evacuation emergency. However, installing an egress window provides other benefits in addition to code compliance and safety: putting in basement windows lets natural light in and makes the finished space seem larger, airier, and more open.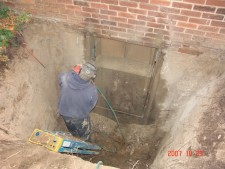 At Pro Basement Finishers, we're pleased to be able to help you with the whole basement remodeling process from start to finish. Our team can make recommendations regarding window location and size and can handle the entire egress window install from cutting out the foundation wall to installing the lintel and window itself. Our emergency exit window installations offer a straightforward solution for meeting required building codes, and with more than six years of putting in basement windows in the St. Louis area, we're familiar with all of the local requirements and regulations. Offering egress windows installation for both daylight and fully subterranean basements, Pro Basement Finishers can help practically any basement adhere to the guidelines for egress.
Whether you're looking for professional help with an entire basement remodeling project or you just want an expert to handle the egress window installation, you've come to the right place. The Pro Basement Finishers team is here to help with basement window installs large and small. For more information, or for your free estimate, contact our experts today.
Egress Window Install
install Egress Window
Emergency Exit Window