Basement Remodeling Services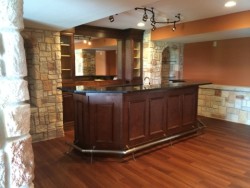 Are you looking for a way to add more livable space to your home? Do you have an unfinished basement with a lot of unused square footage? Then you might want to consider remodeling the basement. As an expert remodeling contractor team, Pro Basement Finishers specializes in finishing basements with the highest quality materials and equipment on the market. We generate beautiful results for St. Louis-area homeowners just like you seeking to add an extra floor of usable space without building an additional structure. The perfect solution for growing families, a finished basement from our home remodeling contractors is precisely what you need. If you're ready to discover the advantages of having a remodeled basement from Pro Basement Finishers, give us a call today!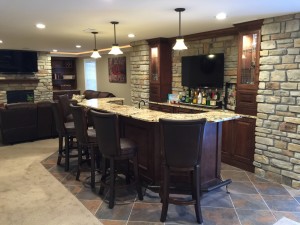 Remodeling a basement successfully requires a great deal of expertise and reliable resources. That's why, if you're considering a basement remodel project, you need to get in touch with Pro Basement Finishers. Because we specialize in basement waterproofing and mold remediation, we know that there are significantly more complications and health hazards to consider when remodeling a basement as opposed to a kitchen or bathroom. Unlike other basement remodeling contractors that aren't as experienced or knowledgeable about basement finishing solutions, we use cellulose-free wall panels and steel-stud framing to ensure the safety and health of your home at all times. We're the remodeling contractor you can count on for fully customized wall finishes, trim options, doors, and more. We're even equipped to outfit your basement with a wet bar, kitchen, and bathroom!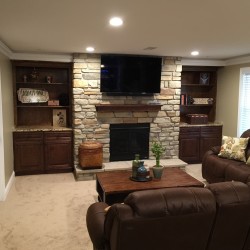 Your full-service home remodeling contractors, Pro Basement Finishers also strives to make your project as affordable and convenient as possible. You can expect:
FREE, no-obligation design consultation
Project financing available
5-year material and labor warranty
Project completion in 21 days or less
Satisfaction guaranteed
If you're ready to receive impeccable results for your basement remodeling project, Pro Basement Finishers is the only fail-safe solution in St. Louis. We're fully insured and accredited by the BBB, so why settle for a fly-by-night team of remodeling contractors when you can choose our experts instead? Contact us via phone or e-mail today to schedule your complimentary design consultation!
remodeling contractors
remodeling basement