Services Offered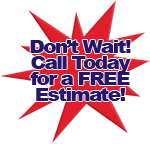 Pro Basement Finishers is the preferred home improvement company in St. Louis. Since 2005, we've been helping area homeowners just like you with mold removal, foundation crack repair, window replacement, and more. No matter which service you need, you'll be able to rely on our professional handymen to get your home back to a safe, healthful condition. Regardless of whether you require basement waterproofing or vinyl siding installation, our experts will treat you to the best customer service, affordable rates, and unfailing workmanship around. If you're ready to get your home looking and performing its best, contact us today!
Waterproofing Services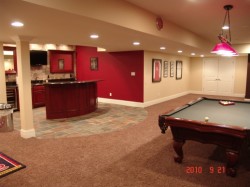 If you have a perpetually wet basement or crawlspace, you'll want to make sure you get the waterproofing services you need to keep your house dry and hazard-free. Excess moisture contributes to the likelihood of mold growth and other airborne contaminants, making your environment generally unsafe. To eradicate your moisture problems, call Pro Basement Finishers for the most effective crawlspace and basement waterproofing systems available. Our experts will put their years of experience and in-depth knowledge to the test, using SafeBasements technology to provide you with the most advanced basement waterproofing system in the industry. If you're ready to get rid of your wet basement and all of the hazards that come along with it, then call Pro Basement Finishers today.
Basement Remodeling Services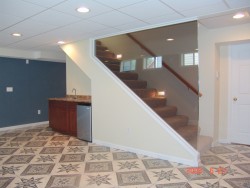 Finishing your basement is an excellent way to add livable space to your home without constructing an entire addition. But when it comes to remodeling a basement, there's no substitute for an expert hand. That's why, if you're considering a basement finishing project, you'll need to call the remodeling contractors at Pro Basement Finishers. Our home remodeling contractors specialize in basements, and we take care to make certain that you receive truly stunning results. Even if you just need basic foundation crack repair, our remodeling contractors will be able to handle it.
Mold Removal Services
If your home has mold, you'll need to treat it as soon as possible. Mold, especially black mold, presents several health hazards to you and your family, so it's vital that you hire a mold remediation expert at the first sign of contamination. At Pro Basement Finishers, our mold removal experts will be able to eradicate the presence of mold in your home with as little hassle as possible, to ensure that your household is as safe as it can be.
General Home Improvement Services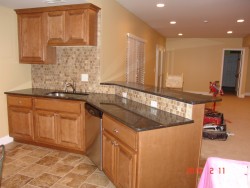 At Pro Basement Finishers, we don't just specialize in basement waterproofing and remodeling—we're also capable of providing you with the general handyman services required to keep every aspect of your home looking its very best. As a team of fully insured roofing contractors, insulation contractors, and siding contractors, we're equipped with the advanced tools and techniques required to get your home back in tip-top shape as swiftly and effectively as possible. You won't find a more qualified team of home improvement experts in St. Louis, so don't hesitate to contact our professionals today to get your house back on track.
From window replacement to foundation crack repair, we're committed to providing you with the highest quality home maintenance services around. Pro Basement Finishers is dedicated to keeping you and your family safe and healthy at all times, which is why we offer expert mold remediation, basement waterproofing, insulation contractor services, and more. Offering some of the best technology and materials from SafeBasements, Owens Corning, Duraban, National Drywall, and Impressive Basement Systems, we're your answer for a solid, beautiful home.
Contact us via phone or e-mail today to find out how to get your FREE estimate!