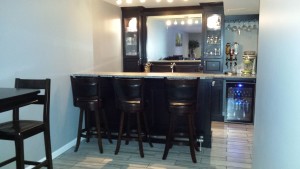 If you're looking for crawlspace or basement waterproofing services in St. Louis, you've come to the right place. At Pro Basement Finishers, we strive to make your household as safe and healthful as possible, which is why we offer a wide range of expertise to improve your home's condition. From foundation crack repair to mold removal to egress window installation, our professionals will be able to provide you with the truly outstanding workmanship you need to keep your home or business in tip-top shape. Don't settle for cookie-cutter remodeling contractors or haphazard vinyl siding installation. Instead, opt for the unfailing know-how of our home improvement experts and enjoy the unrivaled customer service you deserve. Our professionals are available by phone or e-mail, and we'd love to help you with any questions or concerns you might have. Contact us today!
Crawlspace & Basement Waterproofing Services
Expert Mold Removal Services
Basement Remodeling Contractor Services
Free Estimates
Fully Insured Professionals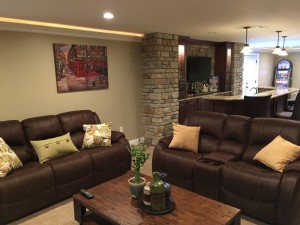 A local, family-owned business since 2005, Pro Basement Finishers offers nothing but the best when it comes to home maintenance. Whether you're looking for basement remodeling or window replacement, we have the technical skills, equipment, and manpower to get the job done right the first time. Given that we're always prioritizing customer service and affordable rates, you'll be hard-pressed to find another team of remodeling contractors in St. Louis as dedicated as we are to your complete satisfaction.
Based in O'Fallon, Missouri, we provide unbeatable precision for mold removal, basement waterproofing, foundation crack repair, and more. At Pro Basement Finishers, we make ourselves available for customers from all different locations in the St. Louis area, including Florissant, Belleville, Oakville, and Ballwin in Missouri and East St. Louis and O'Fallon in Illinois.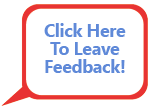 Whether you're stuck with a perpetually wet basement or leaking roof, we have the sophisticated tools and years of experience necessary for resolving even the most complicated home improvement issues. If you're ready to get your home back to a safe, secure condition, call Pro Basement Finishers today for your free estimate!
Pro Basement Finishers is an Impressive Basement Systems and SafeBasements dealer. For your added protection, we're also fully insured and accredited by the Better Business Bureau (BBB).